PE and Sports Premium
Please see the file above for information on Sports Premium funding.
At the beginning of the academic year 2017-18, we were nominated for an award at the Colchester Sports Personality Awards.
We are delighted to be crowned winners of the award for
'Development of PE and Sport for Young People'.
We were nominated for this award at the beginning of the 2018-19 year. We are very proud to be able to confirm that we were announced winners for a second year running.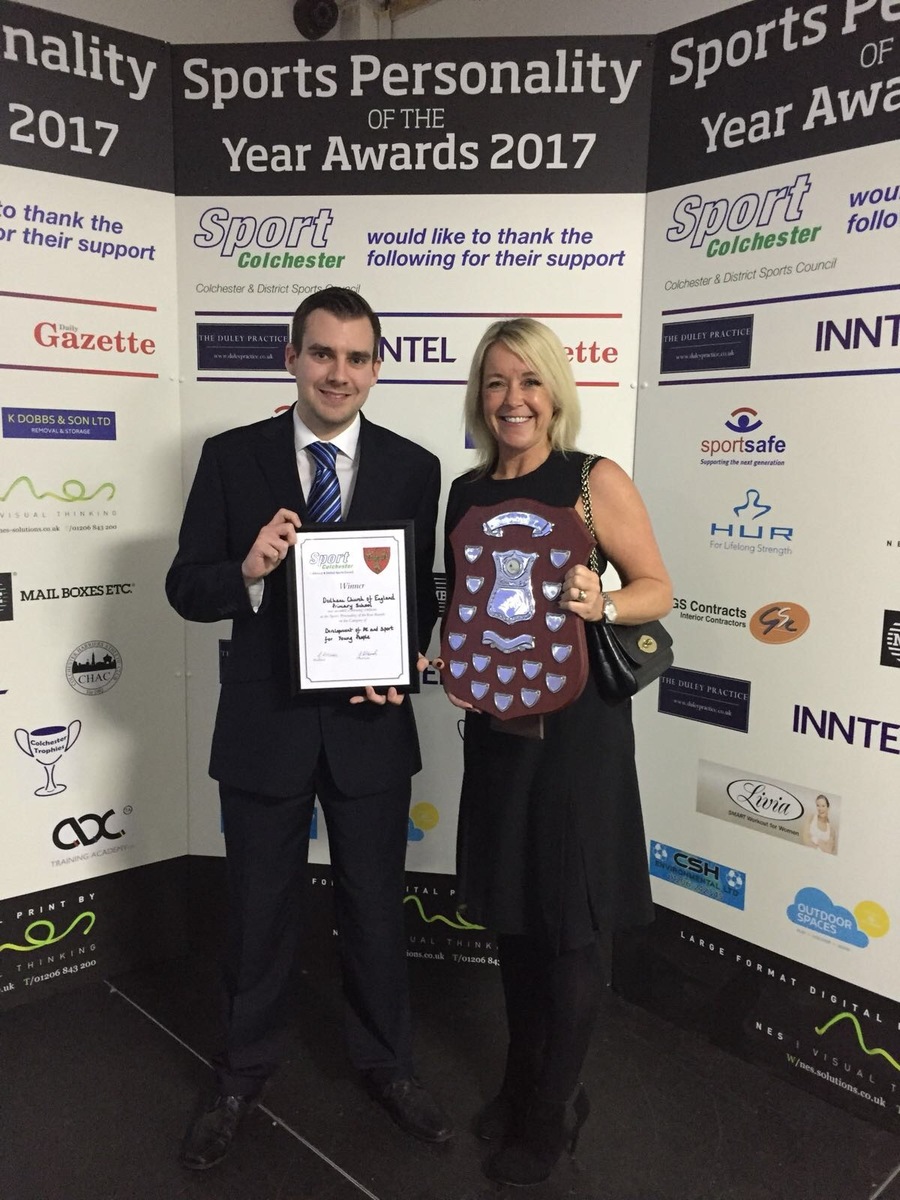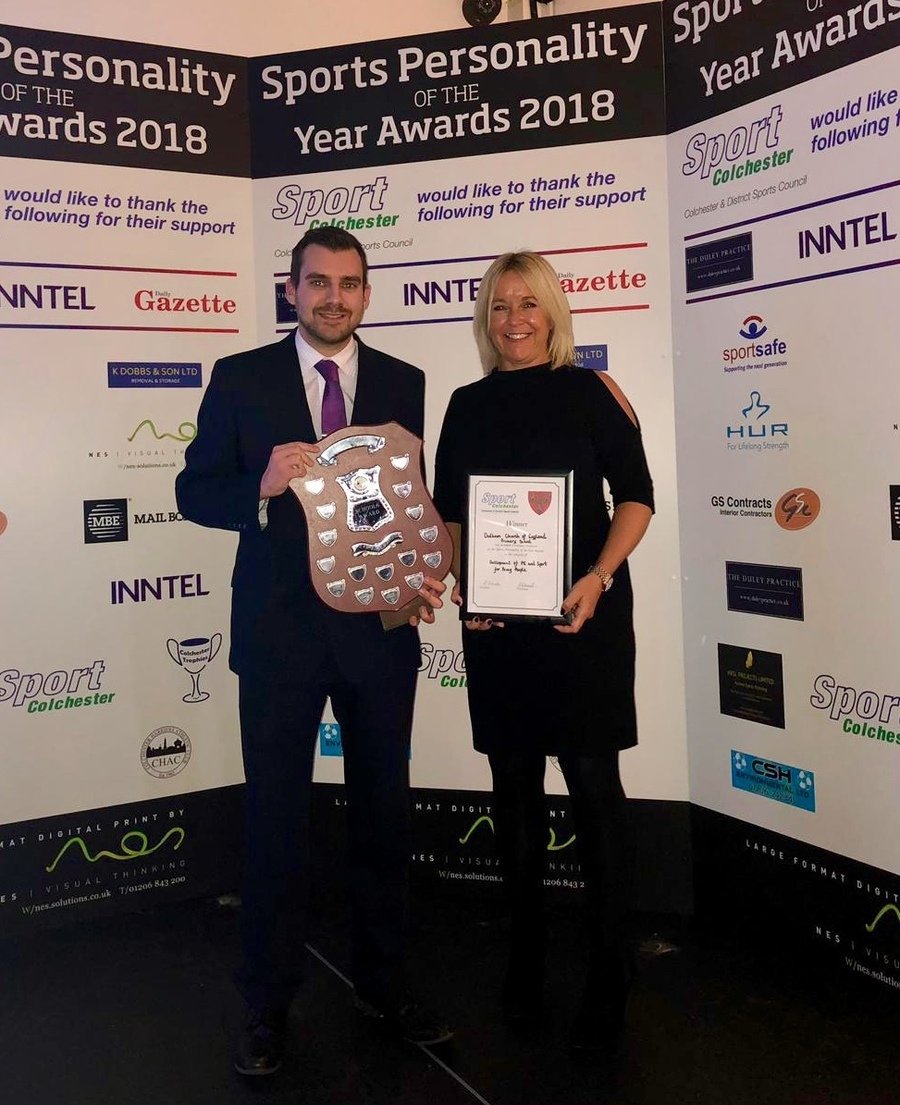 At Dedham C of E Primary School, we believe that physical education, experienced in a safe and supportive environment, is vital and unique in its contribution to a pupil's physical and emotional development and health. The physical education curriculum (also including extra-curricular activities and competitive events) aims to provide for pupils' increasing self-confidence through an ability to manage themselves successfully in a variety of situations. We want to offer experiences that are both challenging and inspiring to all of our pupils.
We also offer a range of extra curricular activities for the children. These are run both by teachers and qualified instructors. A full list of these activities can be seen on the 'Clubs' page under the heading of 'Parents'. We aim to provide each year group with similar opportunities.
For the past few years, the government has allocated sports funding to each school. This has provided us with the opportunity to identify areas of PE in which we wish to make further progression. This development will continue to happen throughout the school year. The link at the bottom of the page show the impact that this funding has had in the academic year 2020-21.